Rigobert Song doesn't like to talk about the moment he almost died.
In October 2016, the former Liverpool and Cameroon defender suffered a brain aneurysm and spent two days in a coma as doctors struggled to save his life.
Indeed it was widely reported on social media that he was already dead
"It was a difficult situation. But now I am living in the present, I don't live in the past. What is important is that I'm in good health, I'm ok," he told BBC's World Football.
However while he was at the Yaounde Central Hospital he was totally unaware of how close he was to losing his life.
"I did not know what was happening to me. I was totally innocent. I did not even know I was fighting between life and death," he explained.
"But when I came back (out of the coma) that was when I had echoes of what really happened.
"That was when I started understanding that there were people really behind me. Everyone wanted to know what was happening".
Song, 41, believes those well-wishers saved his life.
"All those people, they put God in trouble. Because everyone in this situation, they were praying – this is what I keep in my mind – God would have been in trouble!" he added.
"Everyone was praying, asking 'God please don't do that, don't take Rigobert'. I say thank-you for everybody for making me come back. I'm coming back, I'm ready now, I'm fit and I'm enjoying my work"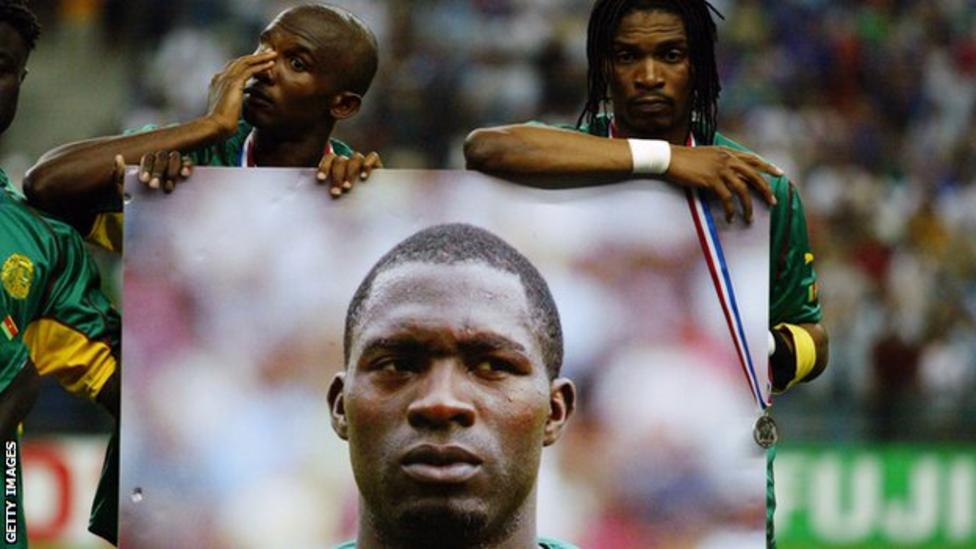 Reflecting on his near-death experience, he believes footballers have to very aware of the stresses they put their bodies under.
"We think that people in sport, footballers, are protected. But we are more exposed to it," he said
"When I lost my late, friend Marc Vivien Foe on the field, we can see that there are things which have been happening.
"Having a stroke is not a disease. It is something that happens because you have something internally, but then you push the stroke to happen.
"We think at times, being athletes on the field, we won't have problems – but we have a lot of problems.
"Because being on the field you use your brain, you have to think, you are working on the field. So, there is a combination of many activities you do at the same time and so those things can push you into a shock".
Rigobert Song has returned to football in Cameroon. Just months after the stroke which almost killed him, he was coaching again.
He's in charge of the home-based national Cameroon side and is preparing his side for the African Nations Championship (CHAN) – a tournament which is contested by footballers playing in their own domestic league.
Having gained a new perspective on life, he too has a message for others…
"If I have advice to give to others, it's: 'live your life!' But, be careful. You ought to take precautions, for example you may have a headache…go see the doctor. Also in life you need a normal life, not one with a lot of pressure".
As he smiled he added: "Take things calmly".
Culled from the BBC