An American missionary was shot and killed in Cameroon Tuesday, his brother confirmed to ABC News, and his family says they believe he was targeted amid growing violence in the West African country.
Charles Wesco, his wife Stephanie, and their eight children had moved to Bamenda, a major city in Cameroon's northwest province, less than two weeks ago. After years of missions to Africa, the Wesco family had decided to permanently move to the country from Indiana after a visit there in 2015.
"Their objective was to share the love of Christ with people in a very poor and strife-ridden country," his brother Timothy Wesco told ABC News. "That was their passion, and that was their life — to share Jesus Christ."
But Tuesday morning, while driving into town to go shopping, Charles was shot. He was taken to one of the local hospitals where he was treated by Doctors Without Borders, Timothy said, but was declared dead shortly after arriving.
"It appears that he was targeted," Timothy said, adding later it was "quite probable he was targeted because he was a white, English-speaking American."
Cameroon has seen violence flare in recent months as English-speaking separatists have attacked schools in a revolt against the French-speaking government's education system and perceived oppression of English speakers. A former French colony, Cameroon is largely French-speaking, except for the two provinces Northwest and Southwest where English is the major language.
The separatist movement has been met with a severe crackdown by government forces, with the violence bringing the country to the brink of "an emerging civil war," according to Richard Moncrieff, the Central Africa project director at the International Crisis Group. At least 400 civilians have been killed in the last year since separatists declared independence in October 2017, reported ICG.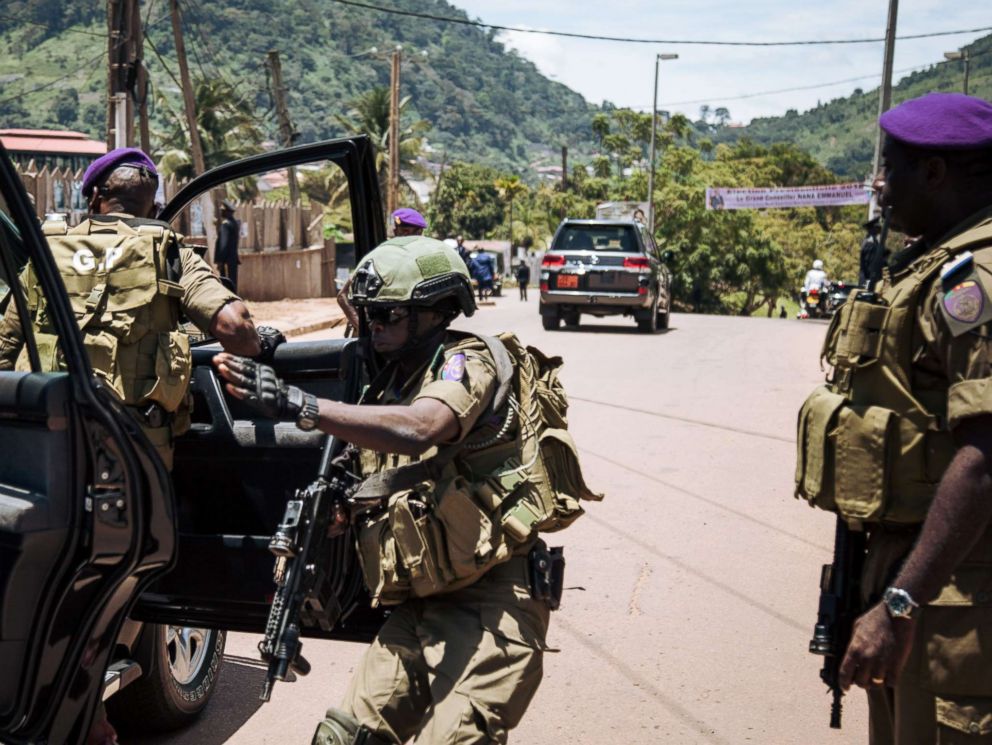 Local Cameroonian media reported that Wesco was shot by government forces, but his brother could not confirm that. The State Department told ABC News that a U.S. citizen died in Bamenda and that it is providing full consular services to the family, but declined to provide any other details.
Chief among the family's needs right now is safety.
"We're very concerned about the safety of the family," Timothy Wesco said. While Stephanie and the eight children are still in the country right now, the family hopes to get them out soon, he added.
The family was aware of the risks in Cameroon, with Charles and Stephanie writing in a September-October newsletter about a curfew where "English section civilians are not allowed to safely leave their homes or operate their businesses without risking loss or death."
"Keep praying earnestly for a return of peace to the English and French sections of Cameroon!" they added, noting their humility and excitement for their religious mission.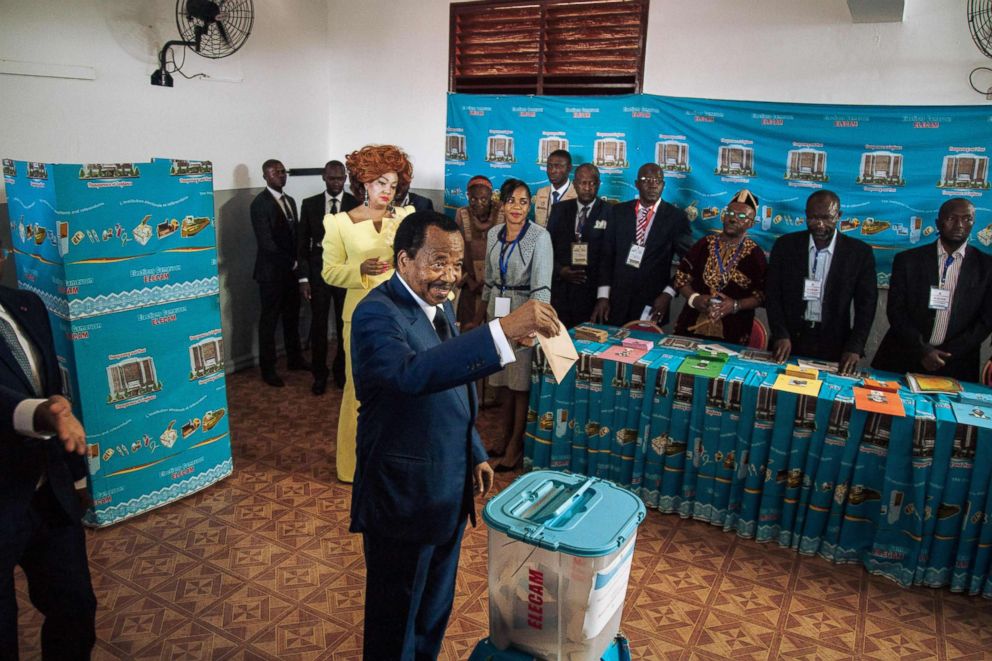 If Cameroonian security forces are found to be responsible for Charles's killing, it would not be the first time they have been accused of crimes. In July, State Department spokesperson Heather Nauert said the U.S. was "gravely concerned" about a video that appeared to show military forces executing two women and two children. Cameroon's Ministry of Information dismissed the video as "fake news."
The U.S. has taken little action to punish the government of President Paul Biya for its human rights abuses, including allegations of killing protesters, torturing detainees, and arresting journalists. Earlier this month, Biya was reelected to another seven-year term after nearly 36 years in office in elections that opposition figures denounced.
The State Department said there were "a number of irregularities" that "may not have affected the outcome but created an impression that the election was not credible or genuinely free and fair." But it called on the parties to peacefully resolve any disputes, instead of pushing for any recount.
Culled from ABC News
Now that you are here
The Cameroon Concord News Group Board wishes to inform its faithful readers that for more than a decade, it has been providing world-class reports of the situation in Southern Cameroons.  The Board has been priding itself on its reports which have helped the world to gain a greater understanding of the crisis playing out in Southern Cameroons. It hails its reporters who have also helped the readers to have a broader perspective of the political situation in Cameroon.
The Board wishes to thank its readers who have continued to trust Southern Cameroon's leading news platform. It is therefore using this opportunity to state that its reporters are willing to provide more quality information to the readers.    However, due to the changing global financial context, the Board is urging its readers to play a significant role in the financing of the news organization.  It is therefore calling on its faithful readers to make whatever financial contribution they can to ensure they get the latest developments in their native Southern Cameroons, in particular, and Cameroon in general.
Bank transaction: Soter Tarh Agbaw-Ebai
Banking IBAN: GB51 BARC 2049 1103 9130 15
Swift BIC BARC GB22XX
SORT CODE 20-49-11, ACCOUNT NUMBER – 03913015 Barclay PLC, UK
The Board looks forward to hearing from the readers.
Signed by the Group Chairman on behalf of the Board of Directors
Soter Tarh Agbaw-Ebai
Email: soteragbawebai@gmail.com