An Israeli NGO, Innovation: Africa, partnered with UNICEF Cameroon in an innovative project to install clean water technology and enhanced health care services for thousands of refugees from the Central African Republic.
The collaboration has been in effect since April 2017 when the engineers began to identify sites and construct plans for the selected rural villages.
Initiated by Israeli ambassador to Cameroon, Ran Gidor, who introduced the UNICEF team in Bertoua to Innovation: Africa's founder and CEO Sivan Yaari, the aim was to seek out "sustainable partnerships" that would lead to effective "generational change" across and within rural communities.
The project itself is multifaceted and concentrates on improving water and healthcare facilities for those most in need. A solar powered clean water project, utilising Israeli technology, will be installed in the East Region villages enabling clean water from the underground aquifers to become increasingly accessible to the inhabitants.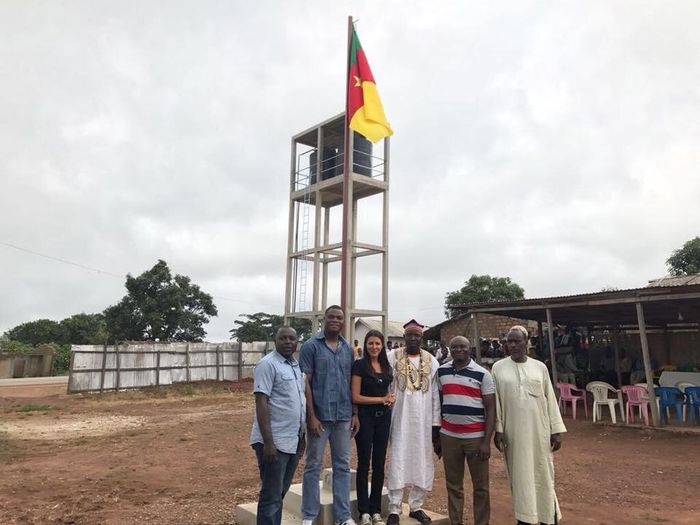 Solar-powered project in Cameroon to improve water and health care facilities

Innovation:Africa & UNICEF
Additionally, solar power will be provided to three medical centers – Garga Sarali, Tongo Gandima and Ngoura Central – as a way of extending treatment hours into the night and refrigerating medication.
Sivan Yaari, Founder and CEO of Innovation: Africa said in a press release: "I am so thankful to Ambassador Ran Gidor for introducing us to UNICEF and I thank the UNICEF Cameroon leadership for partnering with Innovation: Africa to bring much needed assistance to these villages."
"Being here in Cameroon to see electricity in medical centers and clean water shows how we can change the world by working together," she continued. The project hopes to "improve the daily lives and futures of over tens of thousands of refugees of conflict in Africa" Yaari said, and will "bring significant global attention to the dire situation ravaging the Central African Republic."
Source: i24News