US President Donald Trump has re-tweeted a bizarre photo of himself "eclipsing" former President Barack Obama.
"The best eclipse ever," the caption reads, showing a picture of the grinning Trump, in full color, moving in front of an image of Obama, who is shown in black and white.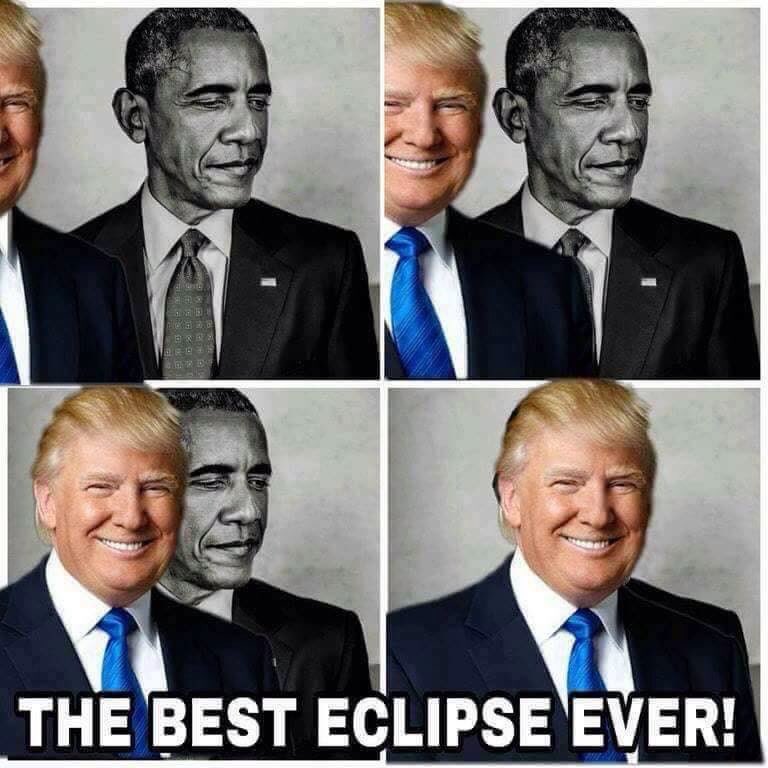 On Monday, Americans witnessed the extraordinary sight of a total solar eclipse across the country from coast to coast. Millions of awestruck Americans from Oregon to South Carolina whooped and cheered as the moon blotted out the sun.
Ex-CIA agent seeks to buy Twitter to ban Trump
Valerie Plame Wilson, a former CIA operations officer, is trying to buy Twitter so she can ban Trump from the social media site.
She has launched a campaign to raise money to buy a controlling interest in the social media site in order shut down Trump's Twitter account.
Wilson has said she needs more than $1 billion to purchase a controlling share of the social media giant.   "But that's a small price to pay to take away Trump's most powerful megaphone and prevent a horrific nuclear war," Wilson says on the page. "Donald Trump has done a lot of horrible things on Twitter," the 54-year-old says.
Source: Presstv