Two Gendarmes and the Commander of the Toko Brigade in Ndian Division have reportedly been shot dead in an ambush earlier on Christmas day, CNA has learned.
The house of the SDO for Ndian Etta Mbokaya Ashu has allegedly been set ablaze by unknown armed men.
A resident confirmed to CNA that "Information from my village Toko – 36km from Mundemba head quarters of Ndian Division says there was an attack leaving some persons dead."
The government is still to react on this development. Cameroon News Agency has learned the corpses have been deposited at the Mundemba hospital mortuary. But we are yet to confirm the modus operandi of the attackers and what actually transpired during the shootings.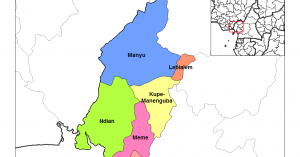 Map of South West region,Cameroon
The Christmas day shooting is the first time the division is being attacked since security forces became targets of unknown gun men described by the State as secessionists fighting for self rule in the former Southern Cameroon.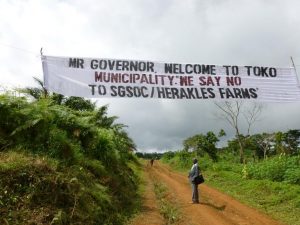 Toko village had once been in a tough battle against the Herakles Farm which finally left Cameroon after villagers complained their lands were being used with little or no compensation.
Report by Cameroon News Agency