Nigeria president Muhammadu Buhari on Wednesday met with the head of the global Anglican Church, Archbishop of Canterbury Justin Welby in London.
Buhari is in the United Kingdom to meet with Prime Minister Theresa May and to participate in the Commonwealth Heads of State meeting scheduled for later this month.
The presidency shared photos that showed Welby visiting Buhari at the Abuja House in London. The clergyman, a known friend of Buhari also presented him with a book he had authored: 'Reimagining Britain, Foundations for Hope.'
Along with Welby on the visit were High Commissioner of Nigeria to the United Kingdom, George Oguntade, and Secretary General Worldwide of the Anglican Communion, Archbishop Josiah Idowu-Fearon.
Buhari recently announced that he will be seeking a second and final term in office in elections due to be held in 2019. He came to power in 2015 after beating the then incumbent Goodluck Jonathan.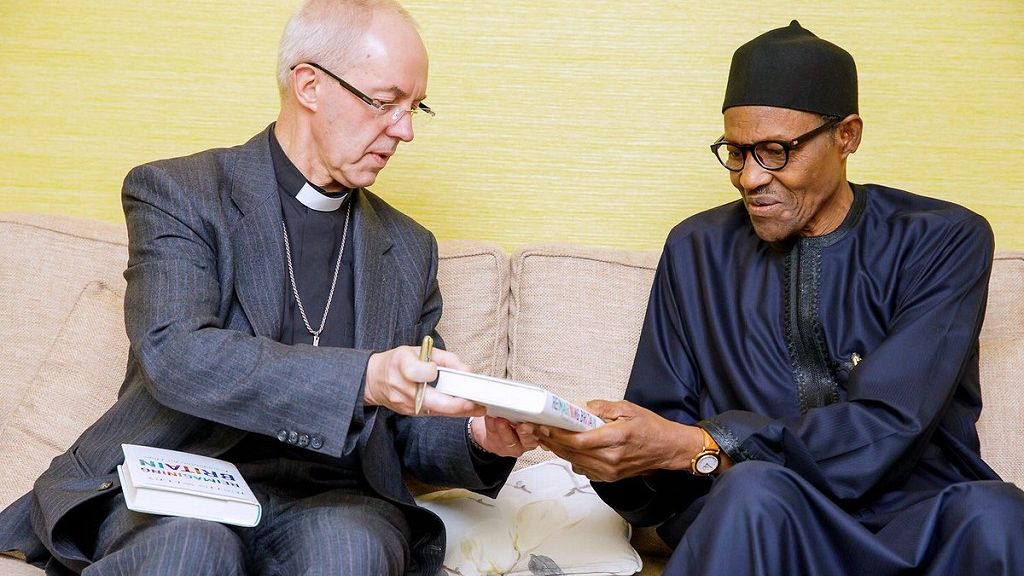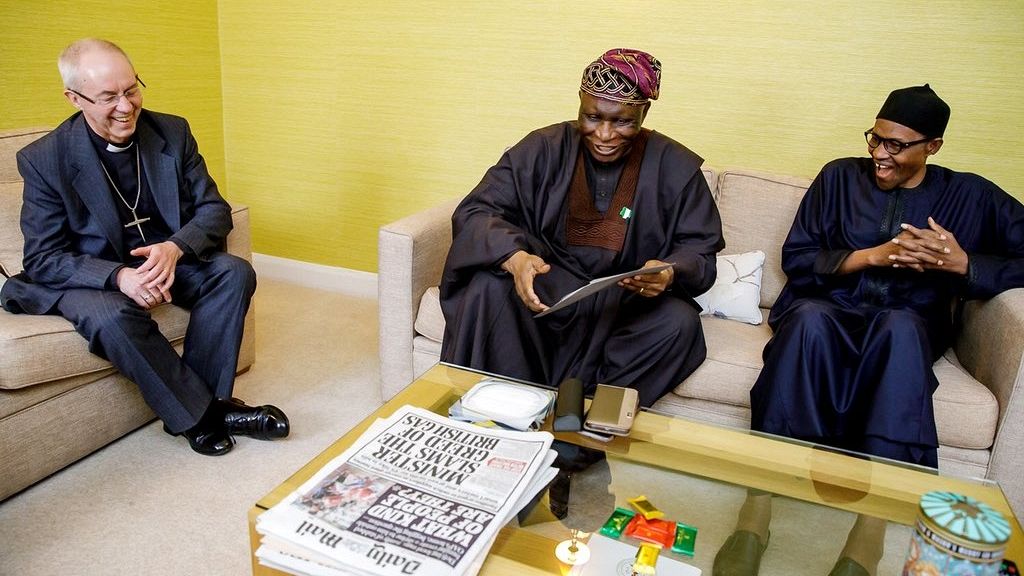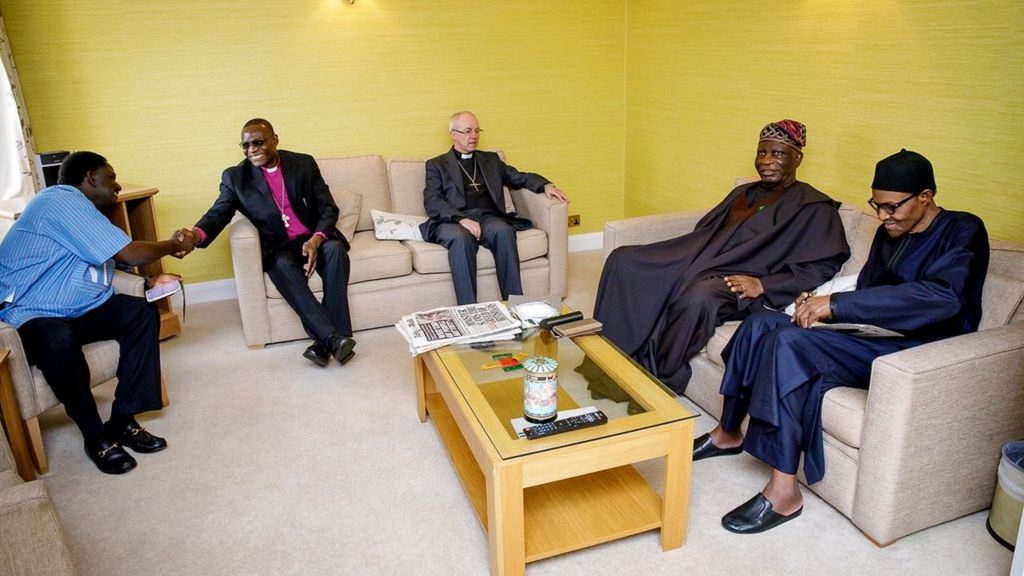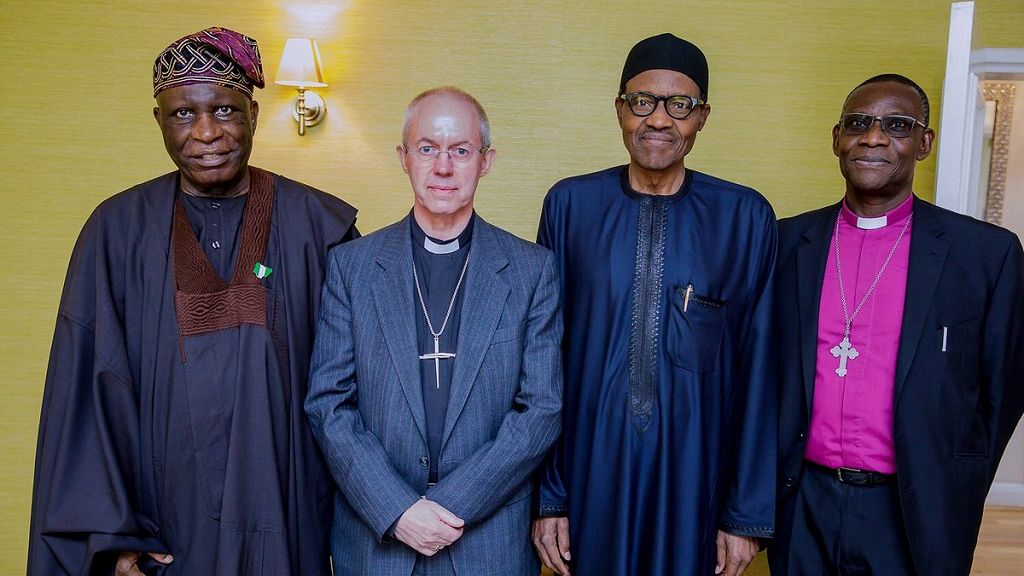 Culled from Africa News