Prisoners have been released today in Burundi in a mass political pardon, according to Reuters news agency.
The male prisoners at Mpimba Central Prison, in Burundi's capital Bujumbura, waited behind bunting for their release earlier today:
The photo opportunity continued as Burundian Justice Minister Aimee Laurentine Kanyana gave out food to former prisoners: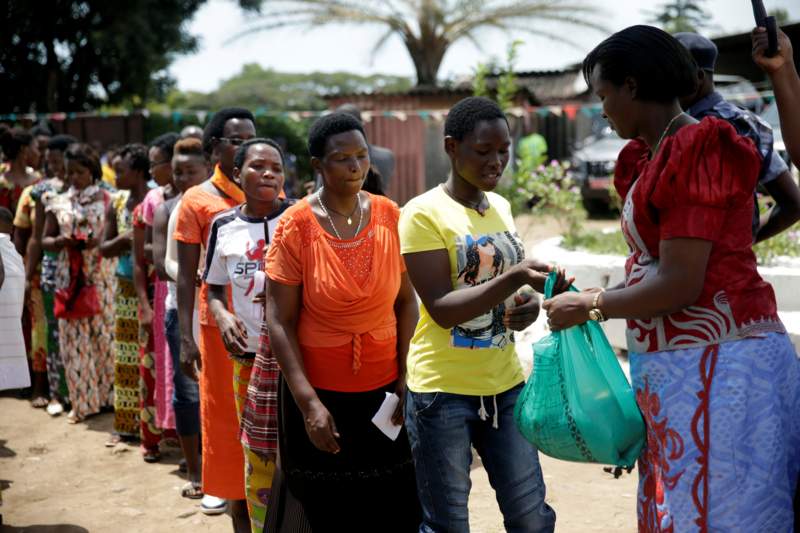 The government started releasing a quarter of their prison population in January, reports AFP news agency.
it added that authorities aimed to free some 2,500 prisoners in total.
Ms Kanyana was quoted as saying in January that the pardon was aimed at "relieving prisons to allow those remaining to live in acceptable conditions".
But activist Pierre-Claver Mbonimpa of the Aprodeh prisoners' defence group told AFP that he specifically wanted the release of over 4,000 political prisoners.
Burundi has always denied holding political prisoners.
Source: BBC