Former French President Nicolas Sarkozy was being held in police custody on Tuesday for questioning by magistrates looking into allegations of Libyan funding for his 2007 election campaign, an official in the French judiciary said.
A lawyer for Sarkozy could not be reached immediately for comment.
France opened a judicial inquiry in 2013 into allegations that Sarkozy's successful 2007 election bid benefited from illicit funds from late Libyan leader Muammar Gaddafi.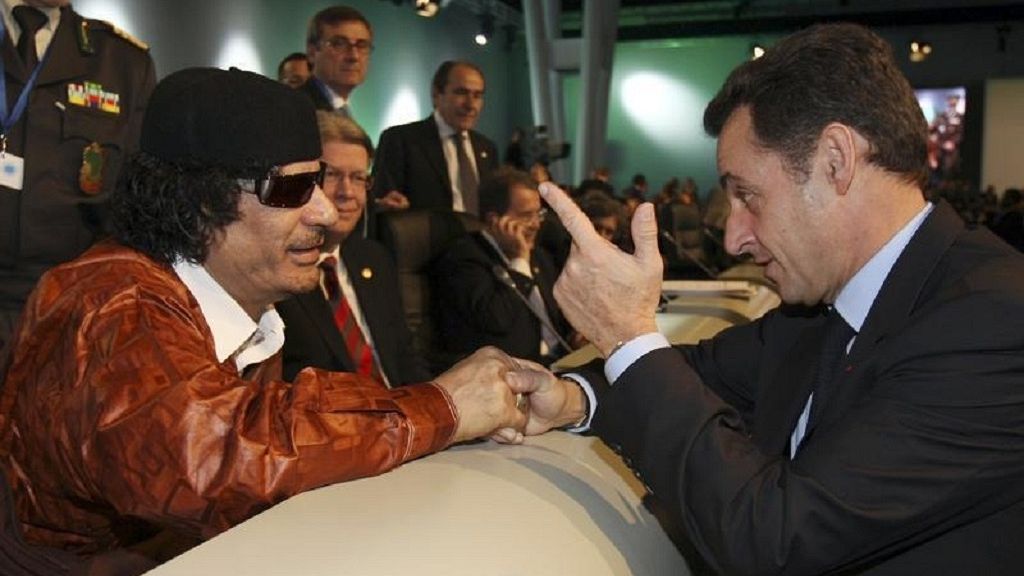 A former minister and close ally of Sarkozy, Brice Hortefeux, was also being questioned by police on Tuesday morning in relation to the Libya investigation, another source close to the probe said.
Sarkozy, who served as president from 2007 to 2012, has always denied receiving any illicit campaign funding and has dismissed the Libyan allegations as "grotesque".
In January a French businessman suspected by investigators of funneling money from Gaddafi to finance Sarkozy's campaign was arrested in Britain and granted bail after he appeared in a London court.
Sarkozy has already been ordered to stand trial in a separate matter concerning financing of his failed re-election campaign in 2012, when he was defeated by Francois Hollande.
REUTERS